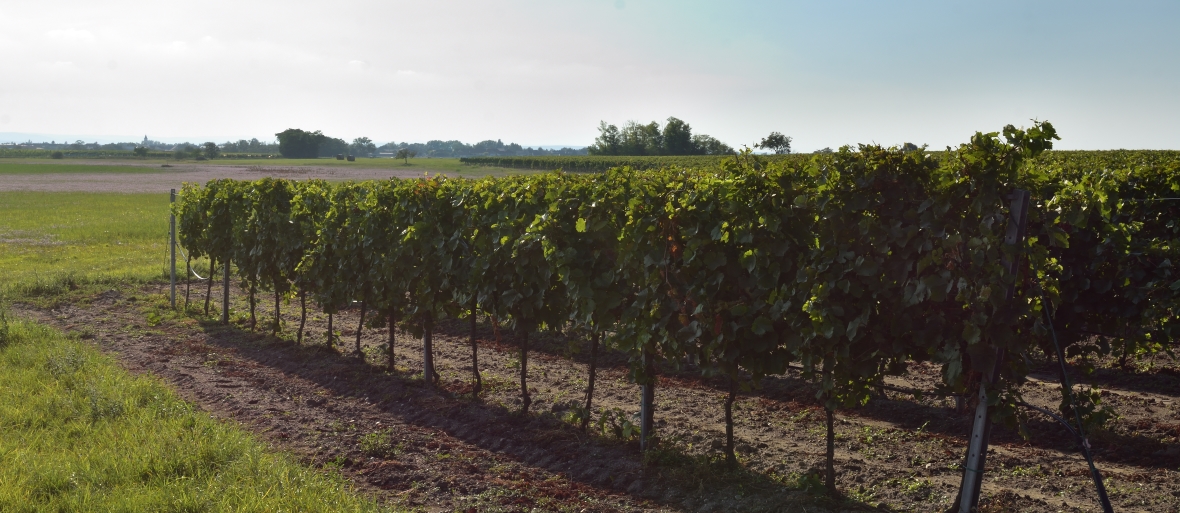 OUR WINERY
In our winery we rely on proven, traditional production processes combined with modern cellar technology. Gentle and clean processing, different maceration times and fermentation temperatures give our wines their respective typicity. In climatically good years we also produce sweet wines.
Our white wine varieties include: Grüner Veltliner, Welschriesling, Chardonnay, Sauvignon Blanc, Pinot Blanc and Yellow Muscatel.
Our red wine range consists of Zweigelt, Blaufränkisch, Merlot, Cabernet Sauvignon and St. Laurent.
Our vineyards
Our vineyards are located in the Seewinkel, near Lake Neusiedl, in the middle of the Pannonian lowlands and the bird paradise "Lange Lacke . The landscape is dominated by reeds, salt varnish, agriculture and vineyards. An annual average temperature of approx. 10 degrees Celsius, 2000 hours of sunshine and 500 mm of precipitation prove to be optimal conditions for viticulture. In addition, targeted foliage work and soil cultivation during the entire vegetation period make it possible to produce wines that are typical of the variety and of high quality. We try to promote the ripeness of the grapes through natural care and healthy soils. Our vineyard areas are distributed among the communities of Apetlon and Podersdorf, that is why we can make optimum use of both different soil conditions and the special microclimate for the production of our wines.
Among our top locations are:
• Neubruch
• Fuchsenloch
• Musado-Hedwighof
• Neusiedlerweg